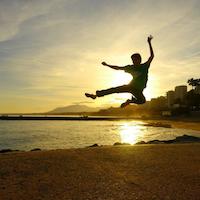 Filed by Mitchell Friedman

|

May 18, 2016 @ 2:40pm
George Zimmerman continues to milk his infamous shooting of an unarmed teen for all the publicity it's worth, and now he's squeezed that rock so hard money actually came out.
After trolls like "Racist McShootface" and "Weedlord Bonerhitler" caused the auction for the gun that killed Trayvon Martin to close early, the United Gun Group (ugg) has finally managed to keep it open long enough for the firearm to sell. It went at the shameful sum of over $120,000, according to TMZ.