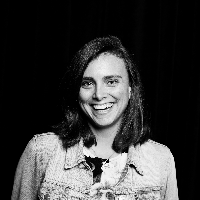 Filed by Catherine LeClair

|

Jan 28, 2017 @ 10:22am
I'm not sure what it's like at your house, but at my house, I don't often assume that a random cup of beverage sitting out on the counter was intended for me. I tend to drink a beverage if 1) I have made it for myself or 2) someone has asked me if I wanted a beverage and then prepared it for me. But such was not the case with the brother of U.K. makeup enthusiast Niamh McManus, Hello Giggles reports.
Put my beauty blender in a cup of hot water and left it to soak to clean it n my brother started drinking t thinking it was a cuppa x Soz x pic.twitter.com/31kgVNYRS4

— niamhmcmanus (@NimffMcManus) January 25, 2017
Man, this story is steeped in drama! (I'm sorry but I had to.) Apparently earlier that day, Niamh had decided to clean her beauty blender, which is a teardrop-shaped foam makeup applicator. For the uninitiated, they look like this:
Amazingly, the beauty blender, when soaked in water, creates a cloudy liquid that kind of look like a mug of breakfast tea with milk in it, which is how they typically take tea in the U.K. But that does not give her brother a free pass because he still stumbled upon a random mug filled with an unknown beverage and decided to drink it without asking anyone! That's a weird thing to do! I hope the lesson that her brother learned from this whole incident is: only drink things that are yours, which you can firmly identify as a liquid meant for drinking. In any event, this story gives me an excuse to say, "I drink your makeup, I drink it up!"