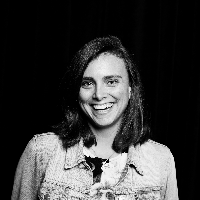 Filed by Catherine LeClair

|

Apr 06, 2017 @ 7:23pm
Hillary Clinton spoke at the Women in the World summit earlier today, discussing the first 100 days of the Trump administration and her defeat in the 2016 election with The New York Times' Nicholas Kristof. And of course I would never want to do a disservice to the important points she brought up during that conversation. But, guys, the thing is, she mentioned her favorite meme.
"My favorite gif on the internet is the dogs sitting around the table saying "now we will discuss feline health" -@HillaryClinton #WITW

— Kate Byrne (@Byrne2Kate) April 6, 2017
Yes, it's very adorable that she called it a gif. And yes, she's talking about this:
Also, she said it was gratifying to see the GOP suck so hard at attempting to create their own healthcare:
So yes, like I said, there were probably lots of other important things said. But I think we covered the essentials here.