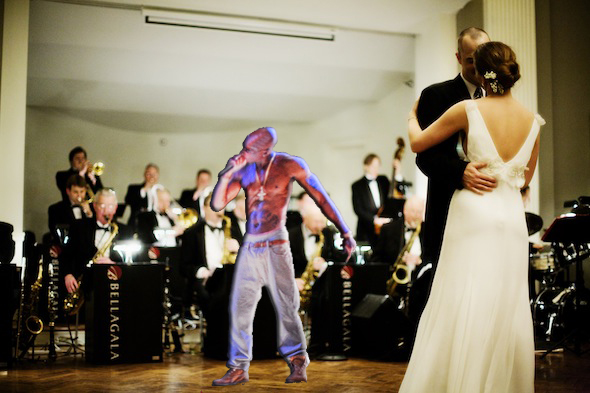 Hologram Tupac now available to make your wedding an especially luminous, undead event to remember.
The cameo by a hologram of Tupac Shakur was by far the most talked about surprise at this weekend's Coachella Festival. Considering how big a deal people are making about it, no one should be surprised to learn that this wasn't the last we'll see of him. Hologram Tupac has been flickering to life at a variety of events for digitally generated personal appearances, and we've got the exciting inside scoop on where you can catch him in the near future.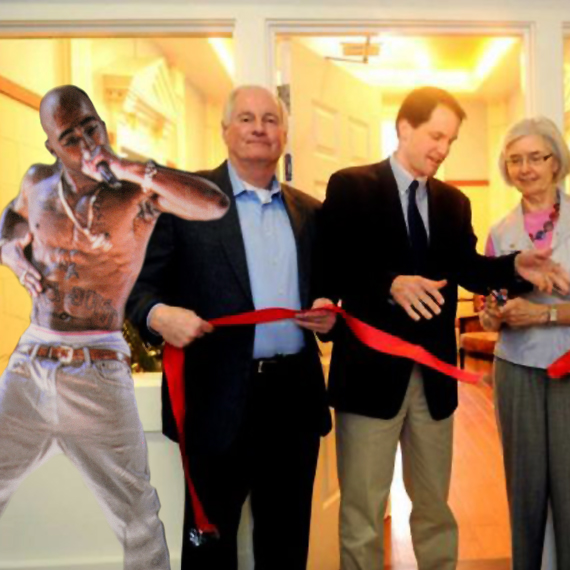 Here is Hologram Tupac entertaining the crowd at a ribbon cutting ceremony for a new health center in Ohio.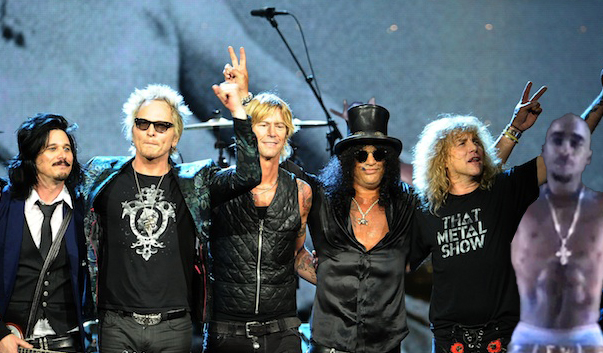 As news broke of Axl Rose not showing up to the Rock and Roll Hall Of Fame induction ceremony, Hologram Tupac was booted up as a last-minute replacement.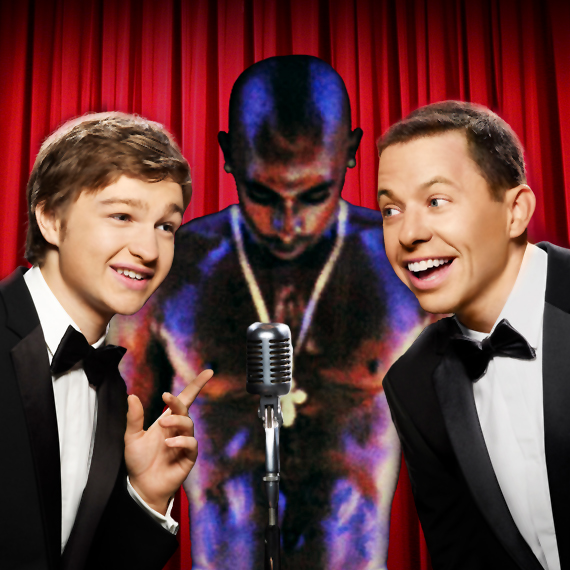 And in yet another shakeup to the hit show "Two And A Half Men," it's been confirmed that next season Ashton Kutcher will be replaced by Hologram Tupac. They're changing the title to, "One And A Half Men And One Slain Rapper's Electronically Generated Three-Dimensional Image."