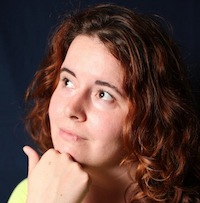 Filed by Aimee Lutkin

|

Oct 14, 2015 @ 10:44am
Newlyweds Carly Baker and Chris Fee were all set to go on their dream honeymoon in Italy and Greece, when bureaucracy struck. At Philadelphia International, they were stopped by a representative of U.S. Airways, who told Baker her passport was too worn, and she couldn't fly with it. But Baker had traveled on it without a problem just 13 months before.
Carly looked for a second opinion immediately, and spoke with the rep's co-worker, who took the passport and snipped off some dragging strings on it, then said that it should be fine. But when they went to check on Carly's status, the original rep had already made a note in Baker's travel file saying she could not fly. According to Carly, the second employee tried to get their boss to override the note, but the boss didn't want to step on any managerial toes.