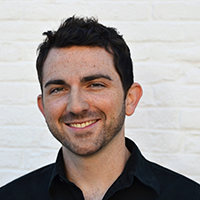 Filed by Chip Dwyer

|

Dec 16, 2015 @ 12:29pm
Yesterday, social media jesters Hope That Helps posed as customer service to have a little fun with some unsuspecting Chipotle diners. Following news of an E. coli outbreak at the restaurant chain, the pranksters tricked customers on Chipotle's Facebook page into thinking they were chatting with a real representative from the company. Hope That Helps most recently had a field day responding to shoppers on Black Friday. Here are four of the best interactions with customers who may not have had the stomach for the joke:
1. Rosa was staying put, but now she may want to run.