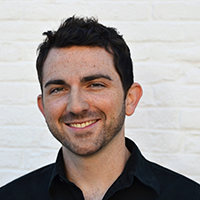 Filed by Chip Dwyer

|

Nov 12, 2015 @ 5:45pm
An Akron, Ohio man, Jason Bartley, says a stop for Hot Pockets saved his life on Tuesday. Seven employees of a Florida real estate investment company were on the second day of a multi-city Midwestern trip when their small jet crashed into Bartley's apartment building. Regrettably, all nine people onboard were killed. Bartley just barely avoided the crash because he was out running errands.
He left home Tuesday afternoon and took slightly longer than planned because he stopped to buy the Hot Pockets for dinner and breakfast, which might be the first time having Hot Pockets for breakfast has saved someone's life instead of shortening it. The 38-year-old factory worker says he saw flames and smoke on his drive home, and a bystander explained that a plane had just crashed into his building. Bartley says he feels lucky to be alive, but is obviously distraught over the close brush with death. He told the Akron Beacon Journal, "Sometimes you get nauseous thinking about it. It's still even hard to comprehend."