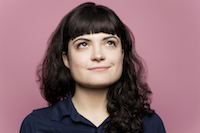 Filed by Jaime Lutz

|

Apr 05, 2016 @ 6:50pm
A Redditor was staying in a hotel room and had just gotten into bed when he felt a piece of paper crinkle. He pulled it out and found this letter written on the hotel's stationary. It's pretty much the worst note you could find that isn't of the ransom variety.
It reads:
If you're reading this, then house keeping did not change your sheets!