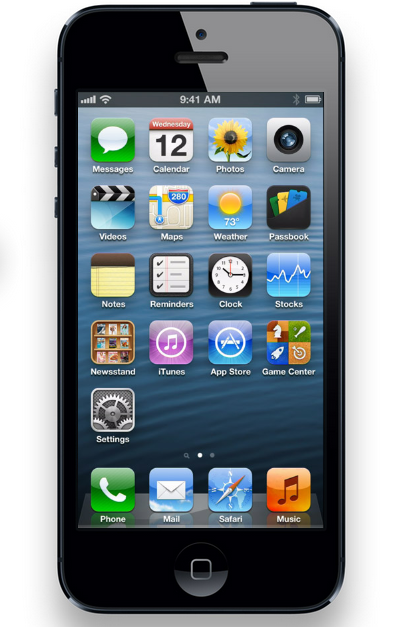 You bought the iPhone 5 on day of release because you're convinced it's the thing that will improve your personality, make you more desirable sexually, and finally do away with that odor. But that won't happen unless people know you have it. Bragging about your new iPhone needs to be handled delicately or it can backfire. There's a wrong way and a right way to spread the word.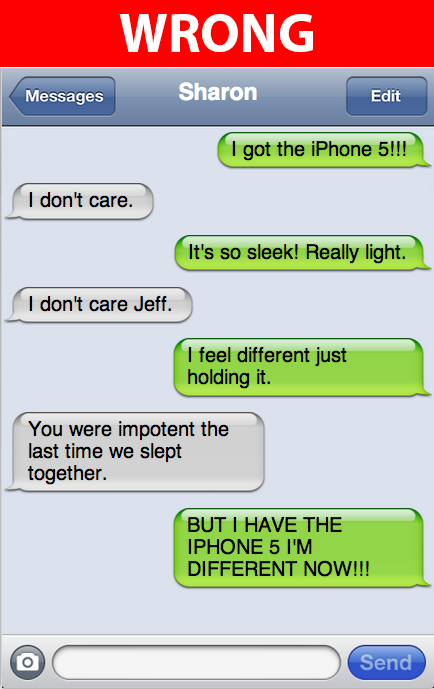 Too obvious. You have to let them find out for themselves, and make it seem like it's not that big a deal to you. You need to make them think they've discovered some exciting new side of you, the iPhone 5 side, the only side that matters.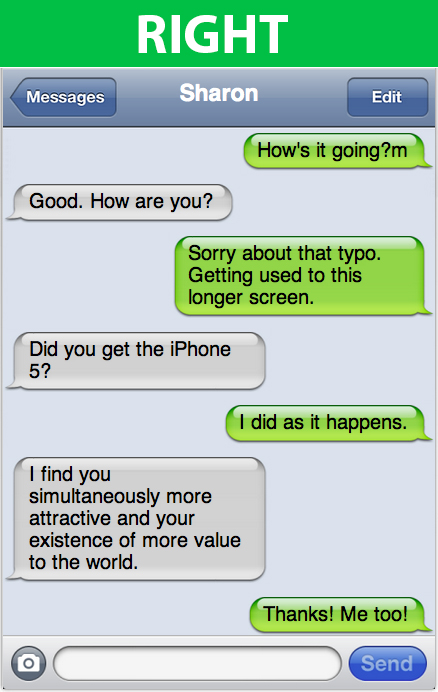 Subtle. Cool. Jeff doesn't let on that he desperately needs Sharon to know he spent the equivalent of an impoverished married couple's monthly health care payment on a few extra centimeters of phone. And Sharon wants Jeff now. She wants him badly.
Let's see another example...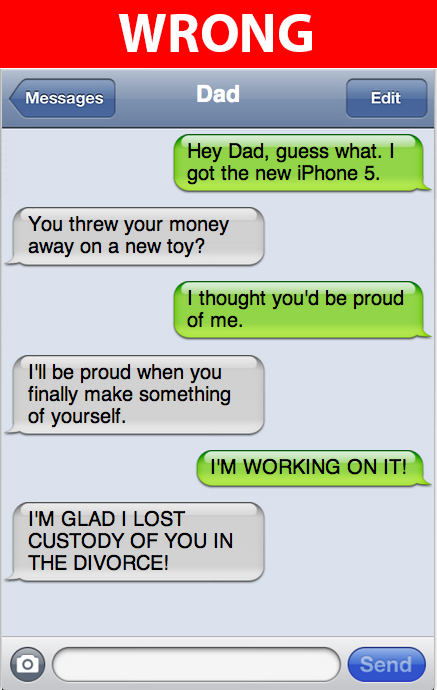 Ouch! That didn't go well. Jeff forgot to consider his audience. His dad is from the generation that mistakenly values hard work and measurable results over $600 gadgets that let you incessantly tweet photographs of your brunch order. Let's try that again.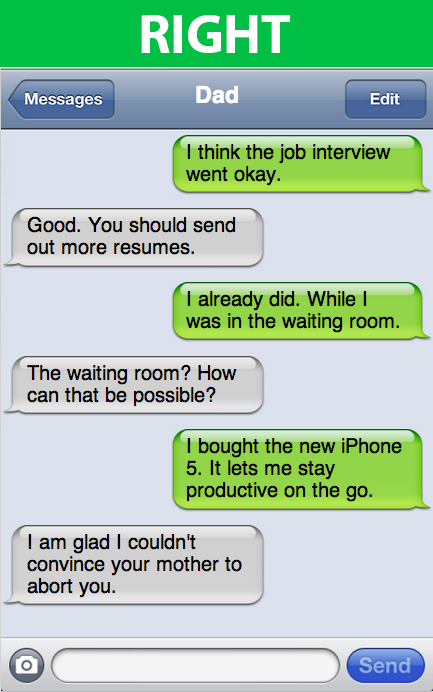 Aw man, here come the waterworks. This is more heartwarming than when Kevin Costner had that catch with his dad's corpse at the end of Field of Dreams. Jeff's dad is just one of those people who's more interested in what the iPhone 5 can do to help his son take some responsibility for himself. Well handled, Jeff!
One more...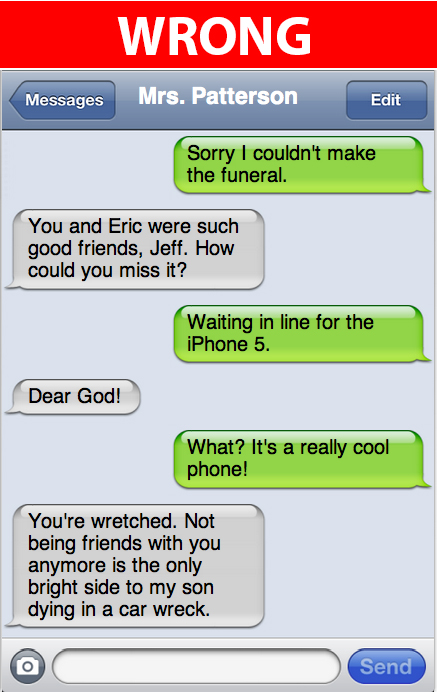 A lot of people missed their good friends' funerals to buy the new iPhone, but we bet when they texted in their condolences they worded it better than this. It's important to consider the emotional state of the person you're trying to impress, and choose your words accordingly.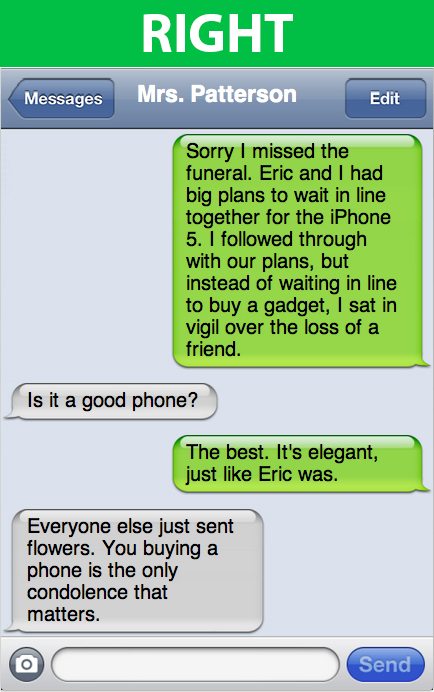 There, everything's better now. Jeff remembered that some people have their mind on more important matters, like how the new iPhone 5 relates to the tragic loss of a loved one. Eric's mom feels her grief has been respected, and that her son's memory has been honored by the most advanced smartphone technology money can buy.
The iPhone 5. People need to know that you have one.