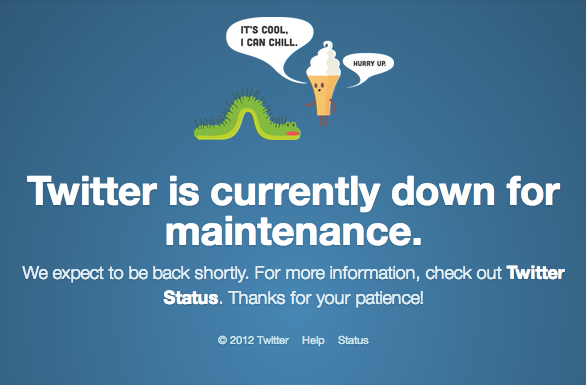 Twitter's down right now. Sucks right? Here's how to fill the minutes:
1. Go to Facebook and post a status that says, "Twitter's down. So what kind of weird shit do you people do here these days?"
2. Gchat friends asking, "Is Twitter down for you?" If they don't answer, Gchat might be down too, in which case you should sit in your car in the garage and turn on the engine. There's nothing left.