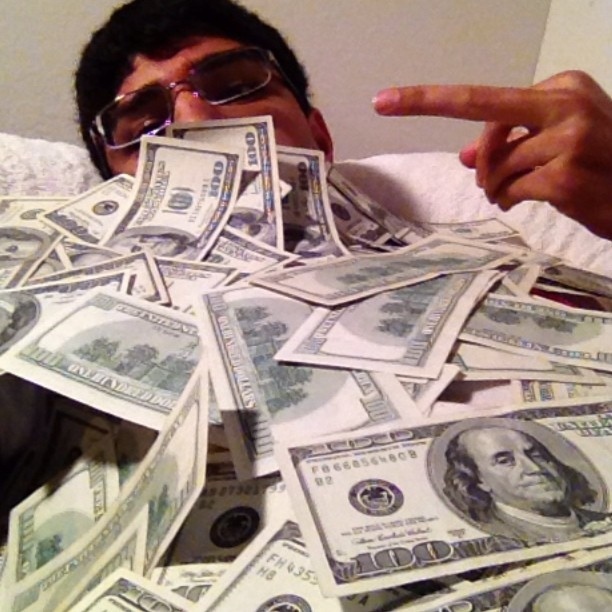 That middle finger is directed, presumably, at the cruel god who burdened him with cash.
This kid, who goes by "Lavish," doesn't even belong on The Rich Kids of Instagram because his account basically puts the whole site to shame. There is, as with everything online, the chance that he's just an epic troll. This seems like a pretty expensive prank, however, unless those are well-counterfeited bills, in which case he's really directing his energy in the wrong direction. If he's to be believed, though, he gives out tens of thousands of dollars to a few of his 82,537 followers. So, like many awful rich jerks, he's only worth hanging around in case he bribes you to stay his friend, or at least passive Internet follower who never wants to know him.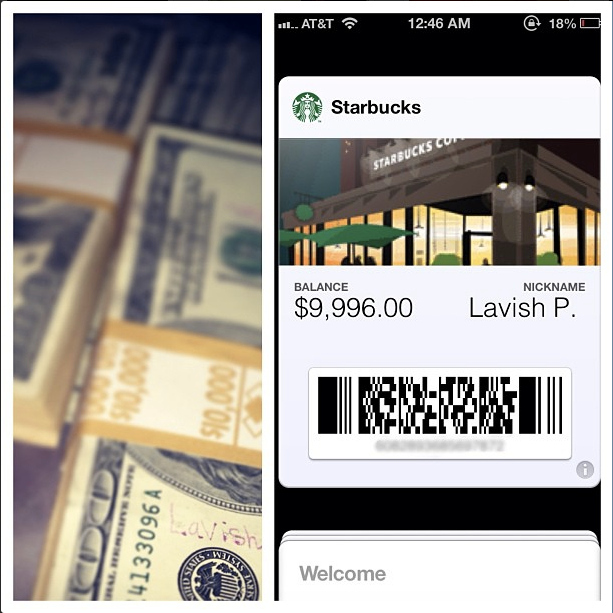 Actually the screen is cut off and his nickname reads: Lavish P. Soshit.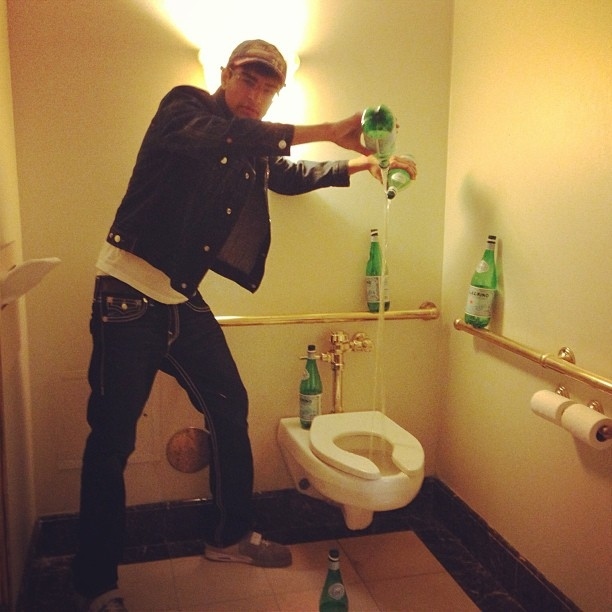 He flushes with Pelligrino, which he came up with to make getting swirlies more pleasant.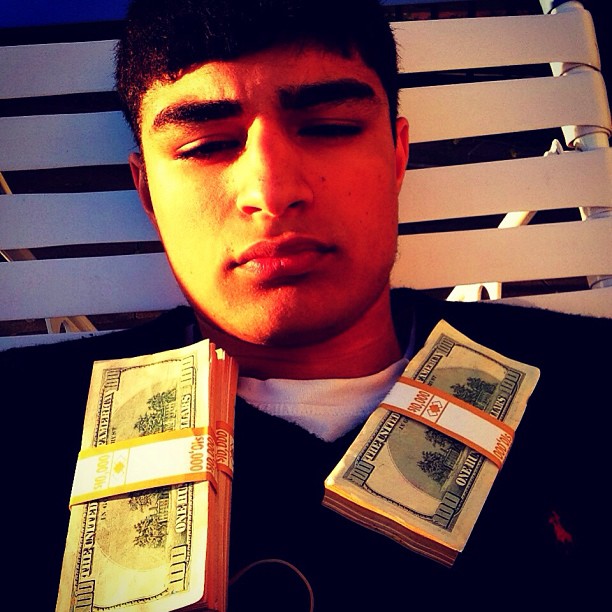 Babe caught me sleepin' under some money.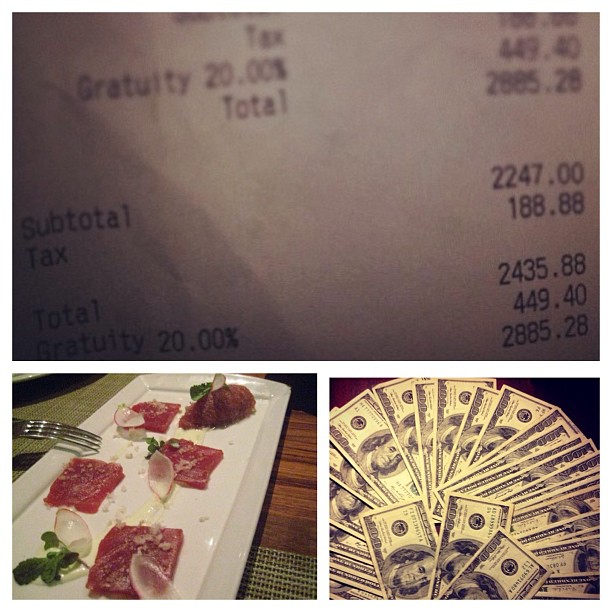 Nothing says badass like fancy beef (possibly fancy tuna). This was tagged #economical.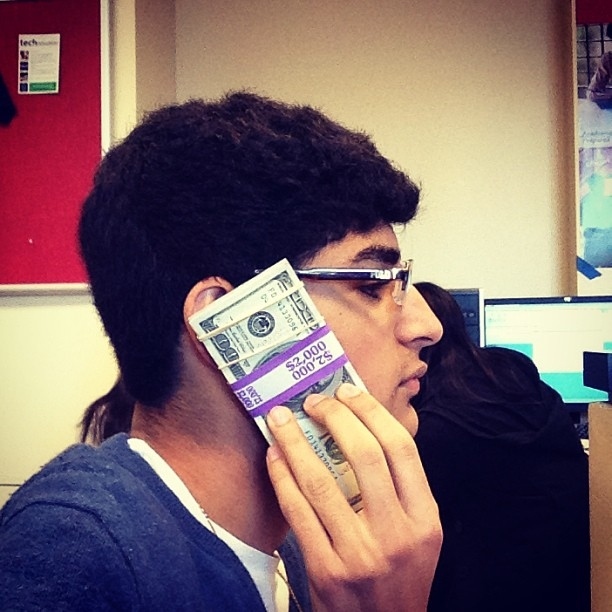 "Hello? Who is this? Self-respect? Never heard of you, must have the wrong number."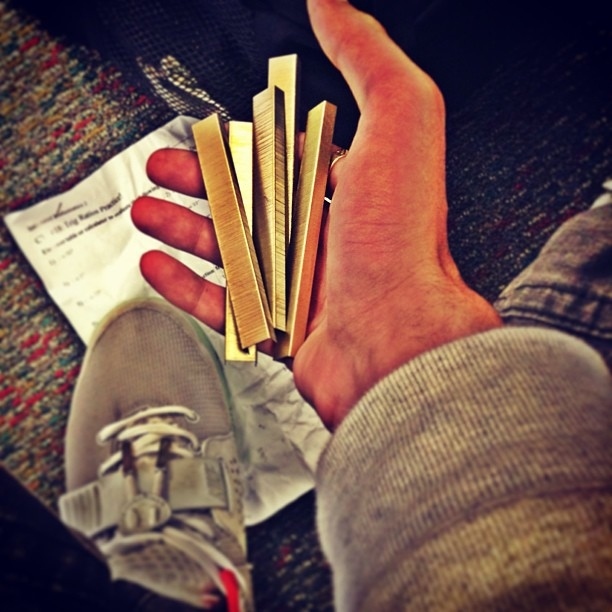 "These are my golden staples. There are many others like them, but these ones are mine."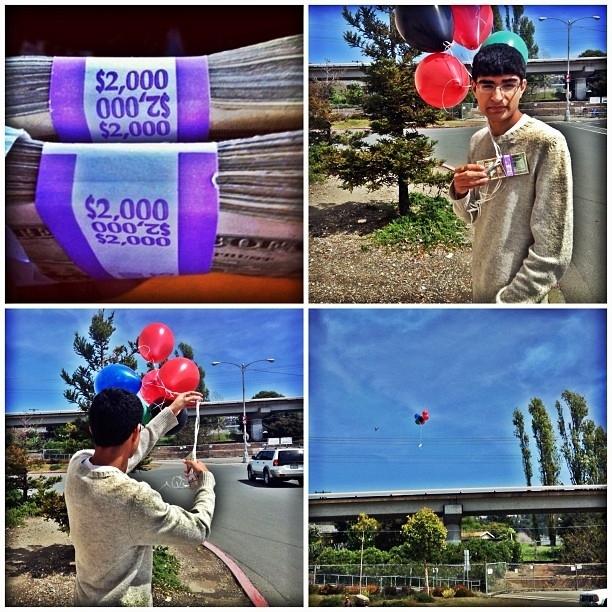 Remember being a teenager and letting four grand float away just for the hell of it?
 

Classless warfare.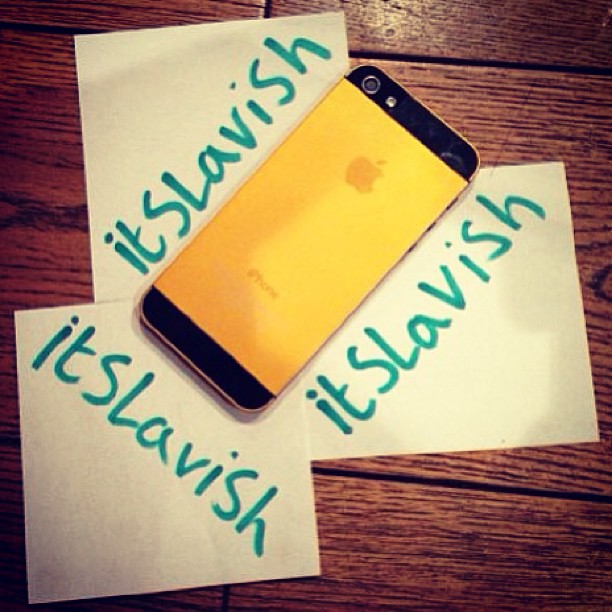 Did we mention he goes by Lavish? He really, really likes that word. Oh, yeah: gold iPhone.