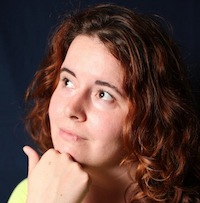 Filed by Aimee Lutkin

|

Dec 30, 2015 @ 1:10pm
Apparently, there's a version of Humans of New York in Dublin called Humans of Dublin, which is confusing. Are there humans all over the world or something?! Anyway, a guy named Glenn told a story to HOD that was posted on Tuesday, and it's pretty great. In the 90s, Glenn lived on the streets after losing his shop and his family. He says he had basically given up when a woman approached him on New Year's Eve, 1999.