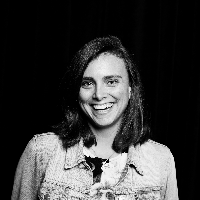 Filed by Catherine LeClair

|

Dec 03, 2016 @ 12:00pm
I don't want to live in fear. I really don't. But when the world starts aggressively recalling hummus, one of my main sources of sustenance (and joy), I start to freak out a little bit.
First, they came for our Sabra hummus. Now, they have taken Trader Joe's delicious chickpea schmear away. What is next, our Tribe, our Sabra? The recall, which is specifically for Trader Joe's Mediterranean and White Bean & Basil flavors being sold in 30 states, is due to potential listeria, the same issue affecting Sabra's hummus. I just want to know what the heck people expect me to dip my baby carrots into now?
My heart is saying I should keep eating hummus with reckless abandon, but my head is reminding me that I don't like vomiting. Maybe this whole thing is a deserved attack on the white gentrifiers of the world. Maybe I have been on a slippery slope towards basically being a character out of Portlandia and this is my wake up call.
But maybe I'm not as bad off as this person:
My mom called me 6 times from work just to let me know that the Trader Joe's hummus has been recalled

— the lone mome rath (@thizze) December 2, 2016
Just do me a favor and watch where you're dipping.