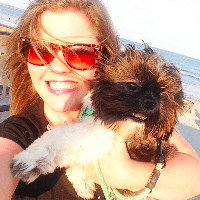 Filed by Missy Baker

|

Aug 10, 2016 @ 2:00pm
If you think it's impossible to find your soul mate, then maybe you're being too picky. Have you even tried dating someone who's not a human? It sounds strange, but some people claim they've found true love with inanimate objects. After crashing and burning on Tinder, dating inanimate objects doesn't really sound all that bad. At least you always get to be the one who picks what to watch on Netflix.
1. The man who fell in love with a VW Bug named Vanilla.