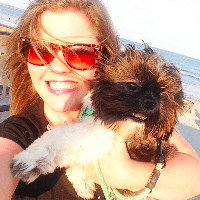 Filed by Missy Baker

|

Oct 30, 2015 @ 4:10pm
It's the Great Pumpkin, Charlie Brown... and he's coming to destroy us all! This 25-foot-tall, 350-pound inflatable Jack O' Lantern broke free from an obviously awesome Halloween display and headed right into a busy intersection, terrifying drivers in Arizona. In the video, you can see the giant inflatable bounce happily across multiple lanes of traffic, because this pumpkin DGAF! It eventually landed in a neighborhood park without injuring anyone or losing its jolly grin.
https://www.youtube.com/watch?v=hHaAxmpm2WM