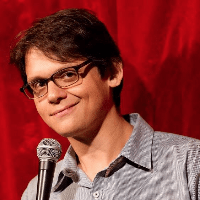 Filed by Matt Nedostup

|

Aug 07, 2015 @ 1:10pm
A Dublin teenager's story of meeting a dangerously depressed man has gone viral on Facebook.
Sometimes, reaching out to a stranger in need can save a life. And all it takes is not pretending you didn't see a stranger who obviously needs help. I know it feels impossible, but give it a shot. That's what Jamie Harrington did, and now he's a legit hero.
Harrington lives in Dublin's Ballymun neighborhood. One day, he encountered a man ominously sitting on the edge of a bridge. Unable to walk by without saying anything, Harrington engaged him in conversation. Here's the story in his own words, as he told it to Humans of Dublin: