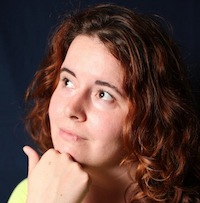 Filed by Aimee Lutkin

|

Nov 12, 2015 @ 11:52am
On Monday, Johari Osayi Idusuyi was caught on camera reading a book behind presidential hopeful Donald Trump at a rally in Springfield, Illinois. Many are calling what she did a protest against the xenophobic Republican. Her reading selection seems particularly intentional—Claudia Rankine's award-winning book Citizen, which is a collection of poems about race in America. But Idusuyi insists that her intention was never to disrupt Trump or bother any of his supporters. She says she actually came to see if he could change her mind.
https://vine.co/v/elHn7gxb65p