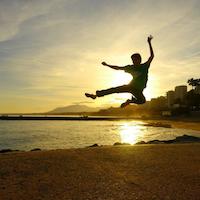 Filed by Mitchell Friedman

|

Feb 03, 2016 @ 10:15am
Your mom, your teacher, your judge—they all want the best for you. They all want you to succeed. They all want you to wear appropriate attire when you defend yourself in court.
Local and national news sources alike started sharing the following image after Judge Craig Long of a Columbia County, Pennsylvania district court said too many people were rolling out of bed without bothering to change before they appeared before him. The photo's racked up a thousand shares and a typically contentious debate in the comments section over whether justice should be blind or somewhat fashion conscious.