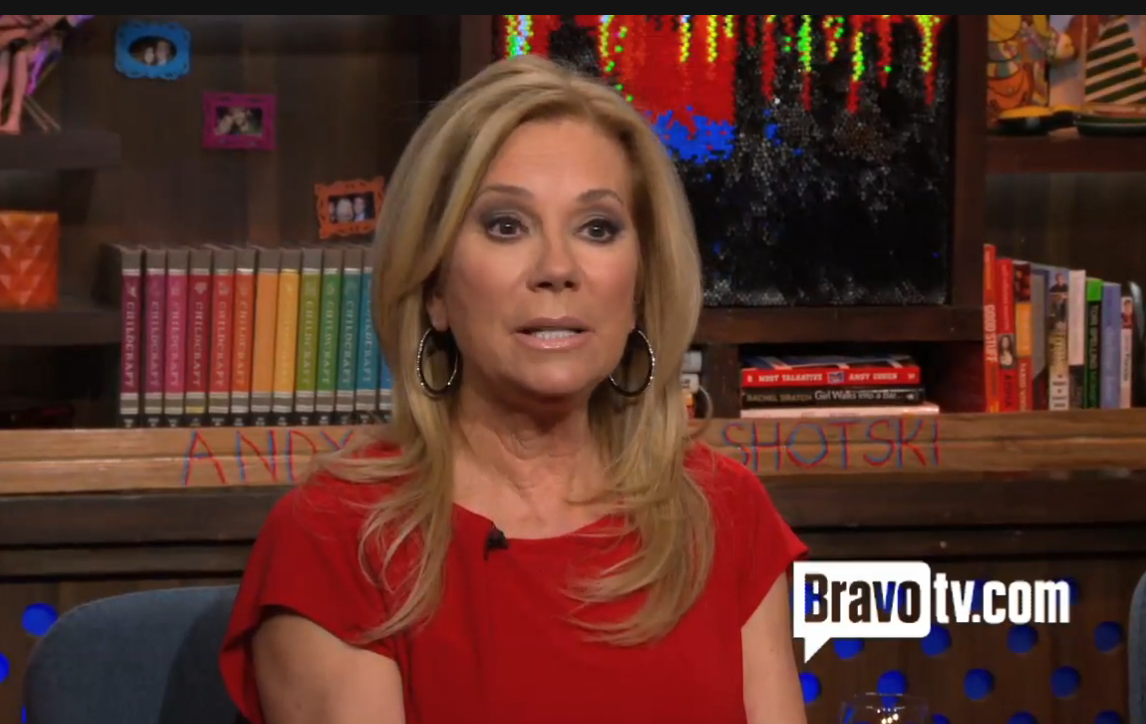 Kathie Lee Gifford in front of a bunch of prop books.
Coming in just in time to qualify as Valentine's Day's most unlikely yet heartwarming story, Kathie Lee Gifford has opened up about the time Howard Stern apologized to her for the years of torment. It happened back in 2012 when Howard was at The Today Show to promote America's Got Talent and Kathie Lee was upstairs taping her daytime drinking show. She must have had a decent buzz going because she "went downstairs, and I told him 'Hi, I think it's time we probably say hello,' and he was stunned." No doubt. Based on the history between the them, Howard might have been less surprised by a gunshot.
The meeting went well enough that the two exchanged numbers, later that day Howard left a message saying he was sorry and that she and her family never deserved the bashing they'd gotten from him over the years. Kathy said when she called him back he told her "You pissed me off [because] you've always been so nice, and you pissed me off, cause you were everything I wasn't." (Cue "waaambulance" SFX) 
The video shows that Kathie Lee has a big heart, and that Howard's decades of psychotherapy may not have been a complete waste of time and money. It also may provide hope to old-school fans of the Stern show bummed that Howard has lost his angry edge. Because when he hears that Kathie Lee has gone public with their private conversation, he may lose his shit.
(by Jonathan Corbett)