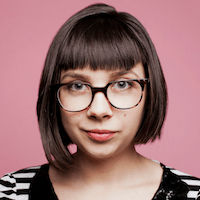 Filed by April Lavalle

|

Nov 02, 2016 @ 12:44pm
Meet Kirby Jenner, a glorious mustachioed man who is, according to his Instagram bio at least, the "fraternal twin of Kendall Jenner." Finally, a Kardashian/Jenner we can all believe in or at least tolerate!
Apparently poor Kirby has been cropped out of every single picture he has ever taken with the Kardashians, but don't worry, he has been there all along.
He was there when Kim and Kanye attended the MET Gala.
He was by his twin sister's side when she shot the cover of Dazed magazine.
And of course, Kirby was present for brother-in-law Kanye West's recent fashion show.
He seems much more down to Earth compared to the rest of Kris Jenner's kids.
But he still has that whimsical and carefree Kardashian/Jenner attitude, you know?
So maybe Kirby Jenner isn't an actual, "biological" Kardashian, but he certainly does share some significant similarities with the famous family. He has the ever important "K" name, thick, dark hair, and the unteachable ability to WORK IT for the camera.
Kirby is the one Kardashian you will actually want to keep up with, and you can do so by checking out his Instagram. PS, his captions are just as funny and "on brand" as the pictures.
It's only a matter of time before Kirby starts advertising "flat tummy tea" and teeth whitening kits on his Instagram. Once he does that, then he can be considered a bona fide Kardashian sibling.