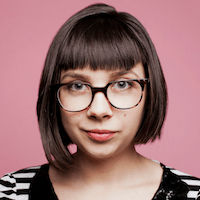 Filed by April Lavalle

|

Dec 29, 2016 @ 9:14am
Flying can really be a nightmare, but you will never complain about the monotonies of air travel ever again after hearing about this passenger who decided to travel in his underwear. Comedian Kumail Nanjiani, who plays Dinesh on HBO's Silicon Valley, was stuck sitting beside a dude who took off his pants for the long journey, and he live-tweeted every step of the harrowing and confusing experience.
Wait, is that a wedding ring?! Yep, this guy who thinks it is acceptable to subject people to his pasty thighs found a partner. What's your excuse?
Nanjiani also clarified that the flight was on the long side (5.5 hours), but this monster took off his pants within the first 20 minutes. He also said that he and the exhibitionist were seated in the very front of the airplane, so those entering the cabin were greeted by this "defiant fleshy V" right off the bat.
About 4-hours into the flight, Nanjiani tweeted that a flight attendant finally said something to the man. However, it was NOT ABOUT PUTTING PANTS ON. WHAT!?!?
After 4 hours, a flight attendant finally said "Could you please put your feet down? People are walking through here." 40 second stare down.

— Kumail Nanjiani (@kumailn) December 28, 2016
Still, this rebel without a cause (truly, no cause at all) couldn't be tamed.
Oh, and just in case you had any doubts as to if the guy who literally sat around for over 5 hours subjecting passengers to looking at his unmentionables was a bad dude, he also did this shit.
This guy was rude to the staff the entire time. If he didn't get the flight attendant's attention, he would slam his fist on the armrest.

— Kumail Nanjiani (@kumailn) December 28, 2016
Nanjiani also added that the half-naked passenger had a USB charger that made multicolored disco lights swirl around the cabin. Is this a Sacha Baron Cohen character or a real person?
However, he did drop some very heavy handed hints about the content of his character prior to boarding. Like, reeeeaaallllllyyyy heavy handed.
Before boarding, he stood right at the gate 30 mins early. Wheelchairs went around him. "I can't wait to get in there & get my pants off!"

— Kumail Nanjiani (@kumailn) December 28, 2016
Well, you can't say he didn't warn you.
Finally, this mystery man put his clothes back on at the very last second before landing.
Look, I get it. You want to be comfy on a long plane ride, especially if you splurged for first class (which it looks like this guy did). However, that is what sweatpants are for. No one wants to see your naked thighs, sir.
He walks off the plane. No police is waiting for him. No justice. He adjusts his belt, and the monster blends into a crowd.

— Kumail Nanjiani (@kumailn) December 28, 2016
Chilling.
Best part: The movie he chose to watch through his hairy thigh "V"? Florence Foster Jenkins. About a woman who can't READ THE ROOM. The End.

— Kumail Nanjiani (@kumailn) December 28, 2016
On the other hand, think how fast we would all get through security​ if we didn't wear pants.