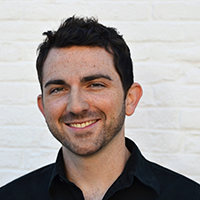 Filed by Chip Dwyer

|

Jul 25, 2016 @ 5:40pm
In a July 18 Facebook post that went wildly viral, Stanford-bound high school grad Guillermo Pomarillo told his story of visiting the dentist, only to have that dentist grill him about how a "poor Latino boy" from Chicago got in. It started when Pomarillo said he didn't want braces because he was going to Stanford University in the fall, and wouldn't be able to return home to Chicago for appointments.
His dentist then asked him about his ACT score, comparing it to his daughter's score of 35. Without saying it directly at first, the dentist kept hinting that Pomarillo got into Stanford because of affirmative action. Just so no one was confused, the dentist finished with even more inappropriate comments that demonstrated precisely what he was thinking.