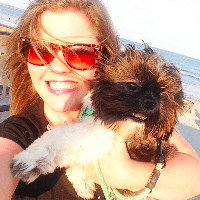 Filed by Missy Baker

|

Oct 15, 2015 @ 4:43pm
"Ow, ow, ow, #$@&." That's the sound of you, walking barefoot through your new vacation pad. That's right, the latest stunning Lego achievement is a full sized Lego mobile home. Constructed with 215,158 of the colorful bricks, the impressive RV was unveiled at the Motorhome and Caravan Show in London this week.
Bigger than most NYC studio apartments, the Guinness World Record-holding Lego caravan stands over 7 feet tall and over 11 feet wide. It's complete with electric lights, a sink with running water, and a super uncomfortable bed.