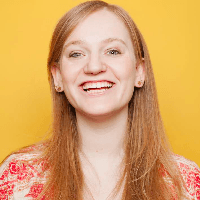 Filed by Orli Matlow

|

Sep 23, 2016 @ 10:04am
Writer Sara Nović was gifted with the strangest in-flight entertainment when a man boarded the plane and basically reenacted Lars and the Real Girl (a movie where Ryan Gosling falls in love with a sex doll).
Good news: no person in the middle seat next to me.
Bad news: terrifying baby doll that belongs to the man in the window seat next to me.

— Sara Nović (@NovicSara) September 23, 2016
That is perhaps the greatest opener of all time.
Let's dive in.