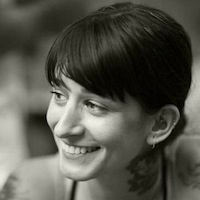 Filed by Jessie Dean Altman

|

Sep 06, 2016 @ 9:37am
Malia Obama, the 18-year-old daughter of President Barack Obama, was allegedly caught smoking a joint at Lollapalooza in August, and now she's been photographed wearing a "Smoking kills" T-shirt while sitting near a bong.
True, the bong was not in use in the picture, which was reportedly taken at a house party in Philadelphia, but that didn't stop the nation from freaking out, because omg pot!
HOLY SH*T A BONG! A BONG FOR DRUGS!