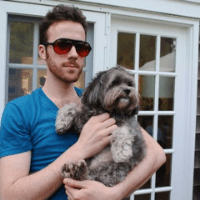 Filed by Miles Klee

|

Apr 02, 2017 @ 4:35pm
For a long time now we've all agreed that tossing a package onto someone's roof was the most unhelpful thing a delivery person could do. But it turns out that there's a worse place for your precious parcel to end up.
Sam Cooke of Manchester, U.K. was the victim this time around, and had the misfortune of being serviced by a Royal Mail carrier who tried just a little too hard to ensure delivery. Putting Cooke's package through his flat's only accessible open window, he dropped it right into the toilet.
That's quite a bull's-eye, not to mention a compelling argument for always keeping your toilet lid closed. But hey, at least the guy seemed embarrassed about it! Cooke followed up to say that the "postie" was coming by to apologize.
UPDATE: I have been contacted by a member of the Royal Mail team at my local office, the postie is going to knock on my door and apologise👍🏻

— Sam Cooke (@SJCooke94) March 31, 2017
I look forward to meeting him and I will assure him he has nothing to be sorry about, no harm done! Keep up the great work @RoyalMail

— Sam Cooke (@SJCooke94) March 31, 2017
With a little luck, they'll become fast friends and have a good laugh about this. Because peeing in a mailbox for revenge could get a bit messy.