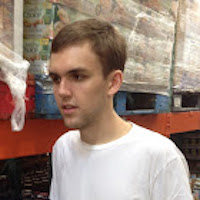 Filed by Bijan Samareh

|

Nov 02, 2015 @ 1:50pm
This woman caught a creepy guy filming her and decided to give him a taste of his own medicine. Jase Dillan, an aspiring singer from Boston, was out running some errands when she noticed a guy filming her crotch and backside. He quickly put away the camera when she spotted him, but Dillan wasn't going to just it slide. She got in her car and decided to keep an eye on him, using her side mirror to monitor his activities. He was only about three feet away, so she could see the viewfinder on his camera. She noticed that he was "zooming in on [women's] crotch area" for a solid few minutes, even looking at women who "couldn't have been older than 12 or 13." She then decided that the perv had to be stopped.