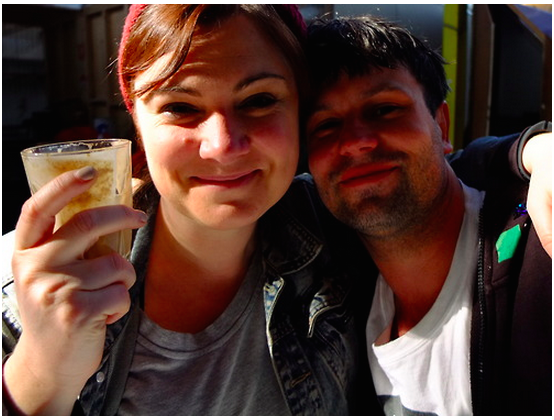 Where do I click "Like"? What do you mean, this picture isn't about getting likes?
You probably like to think of yourself as a good friend, but odds are, you've undertaken one of the most unpleasant tasks of the Facebook age: the cold-blooded purging from your friend ranks of those losers with the audacity to have grown apart, but not the ruthlessness to have deleted you first.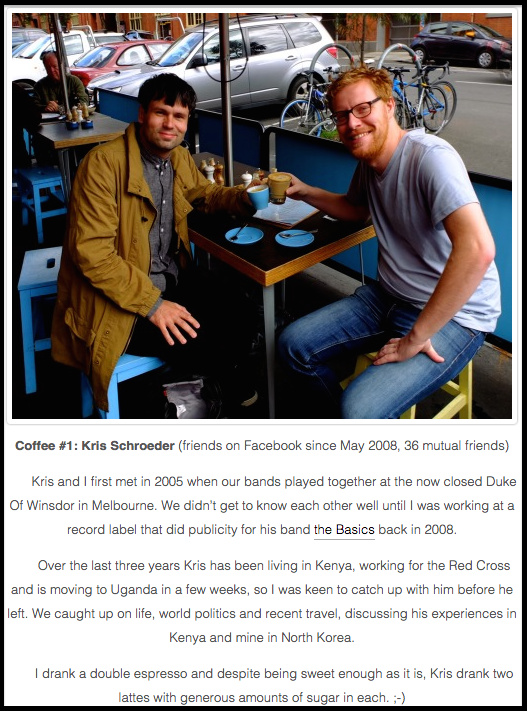 Just catching up on our favorite Kenya and North Korea stories, natch. 
That's exactly where Matt Kuleza found himself last month—with his finger on the mouse, prepared to tell a few hundred people they were dead to him. Then, somehow, the 28-year-old Australian from Melbourne got this crazy idea that maybe, just maybe, he should try talking to his friends. Like, for realsies IRL. 1,088 real, human friend interactions, complete with coffee. As a student and a digital strategist, he had the time and wherewithal to do this and turn it into a blog: 1000+ COFFEES.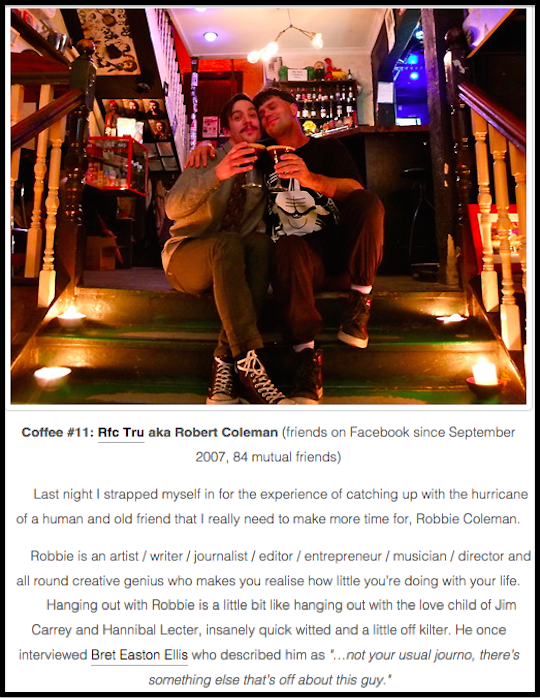 I'd say more like a cross between Macauley Culkin and Gomez Addams.
He expects the project to take around 3 years, or a bit less than a coffee a day, and calls it "An exercise in remembering to socialize with and get to know people outside of the 'book." Each coffee date gets a picture, the details of Kuleza's past friendship with them, what they've been up to, and what their future plans are. Kids, if you're reading this, this is what old people called "catching up." What's most amazed Kuleza, however, is how willing and happy everyone was to meet (even his ex-girlfriend), and how impressed he's been with all his old friends, some he hasn't seen since the 90s, or ever met in person. It's almost like everyone grew up into more mature people who aren't incredibly awkward just because it's been a while.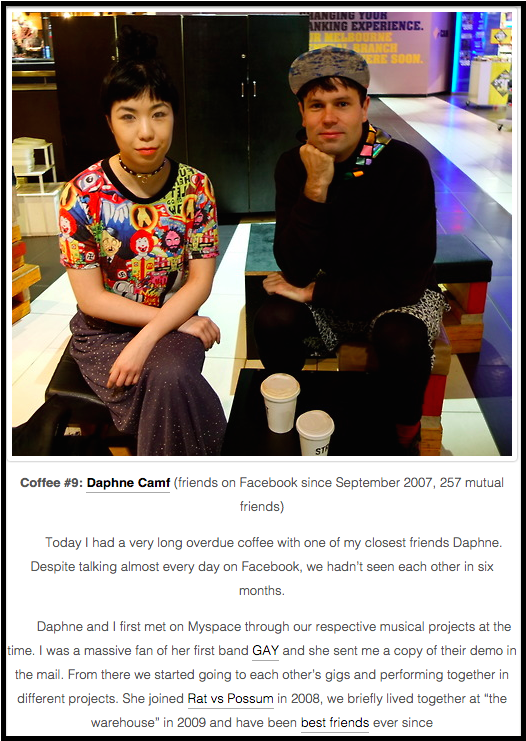 Naming your band GAY was an option? There's a frat guy somewhere kicking himself.
See way more of Kuzela's friends (with much more detail) at 1000+ COFFEES.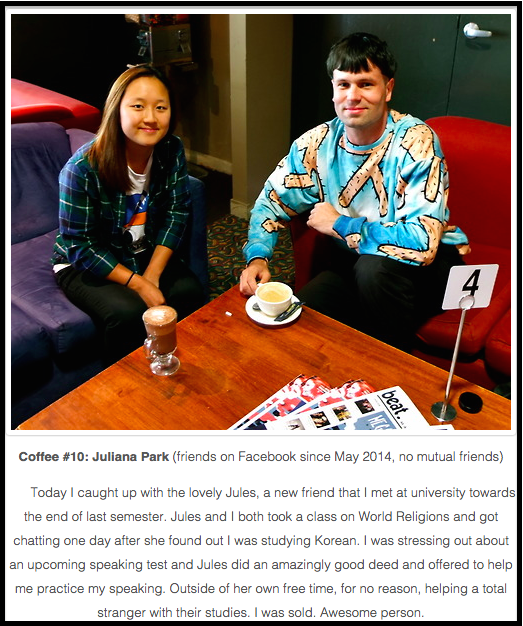 Wow, it's so nice to see you again. I see you haven't gotten rid of your dick sweater.
(by Johnny McNulty)