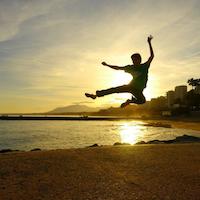 Filed by Mitchell Friedman

|

Jan 11, 2016 @ 12:22pm
Mark Zuckerberg is better at Facebook than you, so when he wants a big reaction from anti-vaxxers, he only needs five words. Okay, so the social network God wasn't actually trying to piss people off last week. But he probably should have known that his post would really, really have that effect on the vigilant Internet community of anti-vaxxers.
For those of you who don't follow Donald Trump on Twitter, an "anti-vaxxer" is someone who thinks children's vaccinations lead to autism or are generally unsafe.