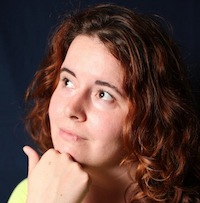 Filed by Aimee Lutkin

|

Oct 30, 2015 @ 5:35pm
The image below was posted to Reddit about a week ago and currently has over 10,000 comments. In it a kid was asked to used the "addition strategy" to solve a multiplication problem. The question was 5x3. The student showed their work as 5+5+5, which equals fifteen. That checks out, but the teacher still took away points, writing "3+3+3+3+3." Which also equals 15. Does that seem pedantic to you?
Comments seem to be mainly focusing on how pedantic the teacher's response is, and how it essentially discourages kids from any interest in math they might have. Math is boring and hard enough without being petty.