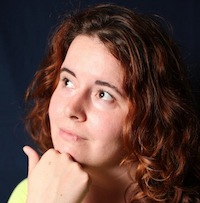 Filed by Aimee Lutkin

|

Feb 01, 2016 @ 3:50pm
It was announced earlier this week that actor Joseph Fiennes has been chosen to portray the legendary Michael Jackson in an upcoming movie. The film is reportedly going to be based on a road trip Jackson supposedly took with Elizabeth Taylor and Marlon Brando as they attempted to get to safety after 9/11. That seems crazy enough, but casting a white guy is even more extreme. Yes, Michael Jackson had a skin condition, vitiligo, that caused his skin to lighten in patches, and he reportedly bleached the rest to even it out. Despite the fact that this was caused by a disease, Jackson's whitening was a constant topic for comics and commentators. Nevertheless, whenever asked, Jackson retained his identity as an African-American. He also never wanted to be played by a white actor onscreen.