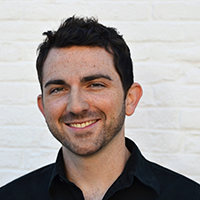 Filed by Chip Dwyer

|

Dec 12, 2015 @ 1:05pm
A high school teacher in suburban Michigan accidentally ate a pot brownie left in the teachers lounge. It's not the first time a high school teacher has been the victim of a pot brownie. The incident, which happened on Tuesday, sent the teacher to the hospital, and was detailed in a letter written by Huron Valley School District Superintendent Jim Baker:
As often happens, a plate of baked goods was left in one of our staff lounges, the alarming part is that the baked goods were tainted with marijuana.
It's not clear if the teacher had a giggling fit, got paranoid, or thought class was over mere seconds after the first bell rang after losing the ability to know how time works. They know for certain that the brownies were laced because they whisked them off to the crime lab, just like a TV crime drama: