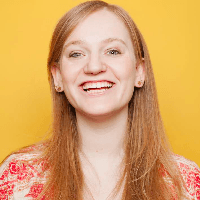 Filed by Orli Matlow

|

Oct 02, 2015 @ 2:05pm
Models often look stoic and sad on the runway — when they're not tripping and falling — with expressions that make it seem like they feel walking is a chore. Well, fashion designer Rick Owens wanted to make sure that they got pleasure out of his Paris Fashion Week show, living up to his oral agreement.
This fashion show was mutually beneficial to both the models and the audience. That's because the models were 69ing.