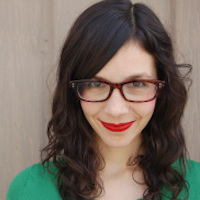 Filed by Meg Favreau

|

Aug 27, 2015 @ 8:30pm
I'm just making an assumption, but I don't think these women got extensive plastic surgery because they're agoraphobics who love hiding their faces.
Georgina Clark, 38, and Kayla Morris, 20, are a mother-and-daughter plastic-surgery-getting duo from the UK. To date, they've spent $86,000 on changing their appearances, and have each gotten a boob job, Botox, lip work, cheek fillers, and "semi-permanent makeup" to try to look like model Katie Price, their idol. All of this work has been funded by Kayla's stripping and sugar daddy, and yes, that does sound like the plot of a screenplay written by a girlfriendless college freshmen dude who decided he wanted to make something "about women."