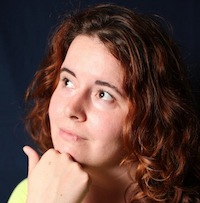 Filed by Aimee Lutkin

|

Jan 18, 2016 @ 2:35pm
A mom from Indianapolis named Sarah Owen Bigler posted to Facebook on Tuesday about a cashier she encountered at Target. Usually, when people post about customer service at big chain stores, they're full of rage. In this case, Bigler wanted to share how the young cashier helping the elderly woman ahead of her taught her a lesson in patience when she wanted to tear her hair out.
She writes: