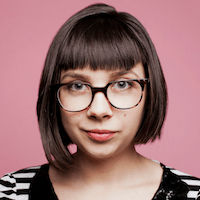 Filed by April Lavalle

|

Jun 13, 2016 @ 10:54am
Bunmi Laditan, the author of Toddlers Are A**holes: It's Not Your Fault, has no problems calling it as she sees it, which must have led to her writing a pretty controversial post on her Facebook page about how she thinks the country should address senseless violence.
As the country argues on Facebook about who to blame for the latest in a long string of mass shootings (guns? Islam? Mental illness?), Laditan decided to throw in her two cents. According to her, the one common denominator in each case comes down to one irrefutable fact—all mass shooters are men. And those dudes are NOT to be trusted. Before you lose it, please read and note the satire.