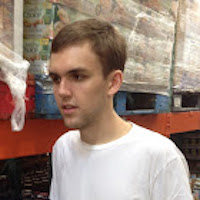 Filed by Bijan Samareh

|

Nov 18, 2015 @ 5:40pm
Ashley Powys, a London resident, intervened when he saw a racist harassing a Muslim woman on a London subway car. Powys was taking the train when a guy started harassing a woman wearing a hijab, getting in her face, calling her derogatory slurs, and blaming her for the Paris attacks. Powys sprung into action, pushing the guy away and comforting the woman.
The man then started harassing Powys in addition to the woman, calling him a "terrorist sympathizer." Powys held his ground, though, keeping the man away and comforting the woman for the rest of the ride. When they arrived at her stop, he then escorted her out of the subway and towards the group of friends she was meeting up with. Powys posted about the experience on Facebook, and the post has received over 50,000 likes.