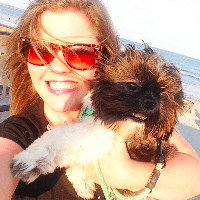 Filed by Missy Baker

|

Sep 28, 2016 @ 5:15pm
We get it, you're far too busy and important to read all of the news, so here's a quick and dirty run-down of today's top stories. In less than 5 minutes, you can learn everything you need to know for Wednesday September 28th, 2016.
1. A driver in Oregon got a $136 ticket for using a cardboard cutout of Donald Trump's head to ride in the carpool lane.
2. The Pepe the Frog meme has been designated a hate symbol by the Anti-Defamation League.
3. The computer hacker who stole nude photos of Jennifer Lawrence and Kate Upton pled guilty today.