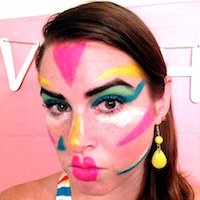 Filed by Ashley Bez

|

Aug 20, 2015 @ 1:01pm
There are wildfires sweeping through northern Washington, and these people realized what is important in life: staying alive.
The sign above was found outside a home in Twisp, Washington, where wildfires have claimed the lives of three firefighters. This heartwarming sign was left by Bruce + Mo to let firefighters know that theirs is just an empty house, not worth risking young men's lives to save. Remember, a house is just a giant material thing.