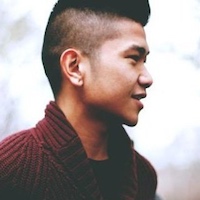 Filed by Keith Estiler

|

Feb 23, 2016 @ 6:05pm
This past weekend, the hashtag #ObamaAndKids exploded on Twitter, and it all started after the heartwarming photo below was released to the public. The photo shows Obama greeting a young guest during the Black History Month event at the White House. Take a look:
White House photographer Pete Souza snapped the monochrome photo of the young boy who was in utter awe of Obama's presence as the president touched his left cheek. According to NBC, the little boy was "so determined" to meet Obama that he scuffled his way to the rope line before the president even showed up to greet the crowd.