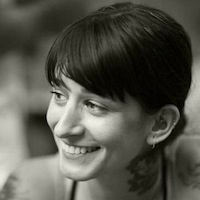 Filed by Jessie Dean Altman

|

Jul 26, 2016 @ 10:10am
A waiter at an Olive Garden in Little Rock, Arkansas helped a customer named Dallas French out immensely by feeding her hungry four-month-old baby her bottle so that French could eat her own food. And he did this without even knowing what a rough day it had been for her. French and her family had just come from Arkansas Children's Hospital where her baby, Ellee, had tested positive for E. coli.
Her grateful post reads: