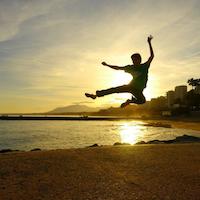 Filed by Mitchell Friedman

|

Jun 23, 2016 @ 6:00pm
Sam Cleasby was at a Stone Roses concert in Manchester when a potential disaster struck—she had to use the bathroom. Cleasby has an ostomby bag, a "medical device worn to collect waste from the body" that attaches to her intestine. So her situation became even more fraught with anxiety (on top of the fact that she'd have to leave her comfortable spot at the show to make an odyssey to the restroom) when a security guard wouldn't let her use an accessible bathroom.
I had the BEST time seeing The Stone Roses at the Etihad stadium in Manchester last night!!! Absolutely amazing gig and...

Posted by So Bad Ass on Sunday, June 19, 2016