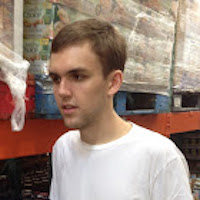 Filed by Bijan Samareh

|

Nov 17, 2015 @ 11:50am
A dad wrote an open letter to the terrorists who killed his wife, and despite everything, it has a positive message. Antoine Leiris is a Parisian whose wife, Helene Muyal-Leiris, was killed by the terrorists at the Bataclan theater shooting on Friday. He posted a message to the attackers on Facebook yesterday morning, explaining how he and his 17-month-old son refuse to succumb to the hatred they are meant to feel.