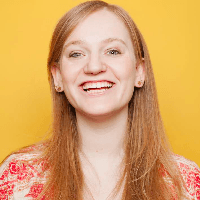 Filed by Orli Matlow

|

Dec 06, 2016 @ 2:11pm
Dubliners walking down the street on Tuesday afternoon encountered a very strange, live version of a traditional Irish blood sausage. PETA was protesting meat-eating by exposing passersby to nudity and the nude woman to hypothermia.
Vegans, amirite?
But seriously, people got the message that they shouldn't be having meat at Christmas dinner, but were more concerned for the model.
(It's Europe, so this meant 11 degrees Celsius. I hope PETA wouldn't be so cruel to humans that they'd stick 'em outside naked in 11 degrees Fahrenheit)
However, people were quick to point out there were some issues with scale, a la Spinal Tap.
Oh, and don't forget that abominable table-setting faux pas.
A naked woman on a plate just might have been the wrong call, because horny dudes.
@whitemoosecafe @peta She doesn't look too appetizing right now, but I'm thinking a rotisserie, an open fire, BBQ sauce & a basting brush.

— Dan B. (@wickedpissah71) December 6, 2016
Next time, PETA should at least clarify the metaphor.
Hopefully there is a People for the Ethical Treatment of People (PETP), because lying naked in the cold ain't safe.