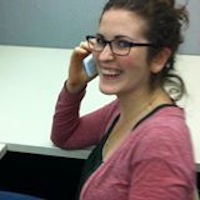 Filed by Shira Danan

|

Jul 11, 2016 @ 9:16am
Many people are struggling to find the right words to describe how they feel about the tragedies in the news this past week. But who needs words when you got pictures? Luckily for us tongue-tied folks, a Pokemon Go player at what seems to be a Black Lives Matter protest has taken the perfect photo to sum up exactly what this week was like for many Americans.
The pic, which shows a Pinsir Pokemon superimposed on a policeman at a rally, was tweeted by Eric Hu two days ago with the caption, "This week in a single photograph." Gizmodo declared it the "photo of the summer," and seeing as how it captures two things that are distracting people so much they're walking into traffic, that seems about right.