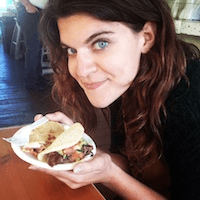 Filed by Kelsey Solywoda

|

Jun 10, 2017 @ 1:38pm
A happy day at Disneyland turned crappy on Friday night when seventeen park-goers were hit with flying fecal matter.
According to NBC4, it was initially reported that someone had thrown human feces on the guests, so a haz-mat team responded to the scene. A spokesperson for the Anaheim, CA police told Buzzfeed News that Disneyland officials called the fire department in order "to determine what the material was."
To everyone's great relief, officials came to the conclusion that some mischievous geese flying overhead were responsible for the poop-storm. Still gross, but not nearly as gross as it would've been if the poop was of the human variety.
The Anaheim Police Department were on the scene with the fire department, and much to the internet's delight, tweeted the whole affair.
Anaheim PD made sure to emphasize that no one was injured and that no crime had been committed.
@AnaheimFire at Disney with reports of guests hit with fecal matter. Approx 20 guests impacted. Appears to be geese that flew over. No crime

— Anaheim PD (@AnaheimPD) June 10, 2017
With @AnaheimFire at Disney - NO crime occurred - guests hit with fecal matter- appears to be geese that flew over. No injuries

— Anaheim PD (@AnaheimPD) June 10, 2017
Police then tweeted that the eleven adults and six children that were affected by the raining feces were "healthy and happy."
A police spokesperson told Buzzfeed News that everything there was to know about the story had been posted to their Twitter. "Geese flew over and pooped on some people," the spokesperson said.
NBC4 reports that the guests were taken to an area to clean up, and Disneyland provided them with fresh clothes.
Of course, after it was clear that everyone was okay, the internet had a few jokes about the incident.
So fowl play was not suspected?

— Chris Klosowski (@cklosowski) June 10, 2017
Gotta be shitting me.

— Theo Marshall (@ImTheoMarshall) June 10, 2017
Mickey Mouse has yet to comment on the incident.