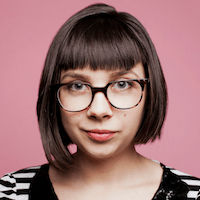 Filed by April Lavalle

|

Apr 15, 2016 @ 5:30pm
It sounds like the plot of a bad porno—a porn star and an accountant sit down together on a couch to talk to about what kinky stuff she can write off on her taxes. This video, made by Elite Daily, may not escalate into a full-on sex scene, but it does have a good amount of trashiness and cringiness. Porn star Jayden Jaymes and an accountant (whose name is never mentioned in the video) sat down together so Jaymes coud ask the important questions like "Are hand jobs tax deductible?" and "Is a cum-shot a transaction?" Yeah. She went there.
The accountant couldn't look more uncomfortable as he seems to be sitting as far away from Jaymes as humanly possible. Hopefully your tax day will go a little smoother than this conversation did.