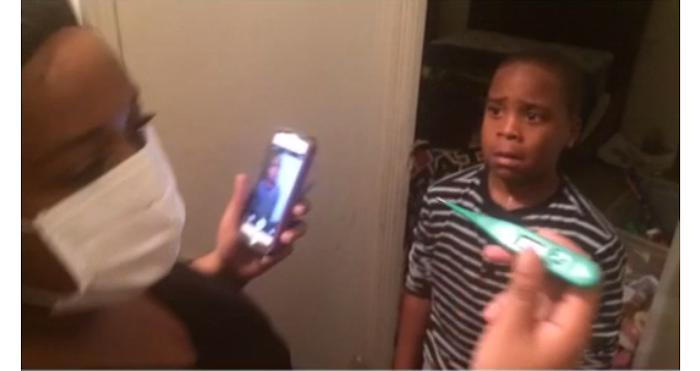 "Also, you were adopted. Hahahaha."
It turns out that even the toughest little kids don't take an Ebola diagnosis very well. This boy's mother and older cousin Tevyn Demmings played a little prank on him and his brother by donning face masks, taking his temperature and declaring that "Oh, hell no! He got Ebola!" It goes as well as expected. (Click the bottom-right corner of the videos to enable sound.)
Normally, I do not support telling children they have Ebola. That said, there is the slight chance that this (admittedly amusing) video has a more rational explanation: the man who posted them went on Instagram afterwards to clarify to the haters, and there were many, that his little cousin was walking around and telling everyone that he had Ebola like it was the funniest thing in the world. So, they decided to test just how funny he thought it was.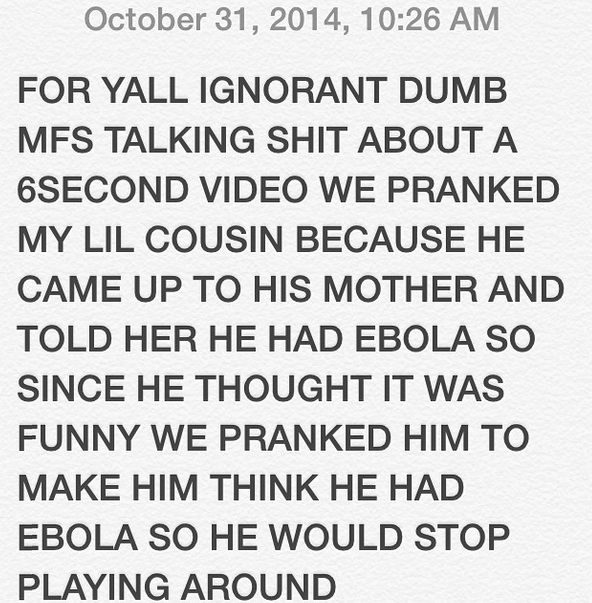 Yeah. Now he takes Ebola more seriously than ANY of you offended people!
(via Instagram)
Finally, to prove he was alright, Tevyn uploaded this Vine of his cousin confirming that he is Ebola-free and does well in school.
The kid also had these words of wisdom to share about his experiences.
Keep those kids on their toes, parents!
(by Johnny McNulty)