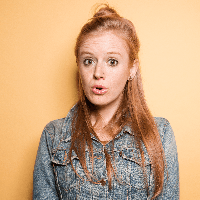 Filed by may wilkerson

|

Jun 13, 2017 @ 7:40pm
Imgur user "Surgas" is a new dad from Copenhagen, Denmark who sure knows how to spice up a christening. Because when he recently threw a christening party for his son, he decided to tell his best friend that is was a costume party.
So his best friend did what best friends do: he went all out. The guy showed up dressed in a full "Knights Templar" outfit, including chain mail and a sword. A SWORD. Yes, he brought a sword to a christening. And, of course, his friend documented the whole thing on Imgur, where it, of course, went viral.
Here's what happens when you show up in a knight costume to a christening, in case you've never experienced this yourself (captions c/o Surgas):
1) Your significant other is ashamed to be seen with you.
2.) You will be forced to do some serious soul-searching.
3.) You will try to numb your shame with food.
4.) Moms love you, but you confuse them.
5.) You will just keep eating, and eating.
6. The person who has miraculously remained your significant other will eventually drag your Knighted ass out the door.
Want to try this prank at home? Luckily, the prankster explains "how this evil plan was carried out." What a mensch! He wrote:
Three weeks before the party we where hanging out at my place and at some point out of the blue I said: "by the way the christening party is gonna be different.. It will be a costume party!" It came quite sudden and I did expect the usual -shut up you twat!- but he just looked at me though a bit suspicious... I had an Ipad in my lap and I started to search for cool costumes. We had some great laughs and talked about going as Rocksteady and Bebob. At this point I was actually sure he had figured out the scam but hey, we had fun.. He went home and I did not think more of it. 2 weeks later he suddenly texted me that he had found the PERFECT outfit and asked if I had a plastic sword he could borrow.. what the... I answered: sorry I do not have a plastic sword, looking forward to see your outfit.. Even at this point, 2 weeks later! I actually thought he was just playing along with the joke.. I guess I was wrong. I was literally rolling around the floor laughing when he entered the church!
This guy is the G.O.A.T. We'd say he's our "new best friend," but we don't think we're cut out for that.