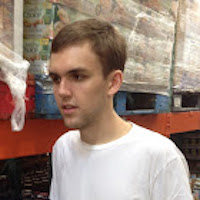 Filed by Bijan Samareh

|

Dec 01, 2015 @ 1:10pm
At 25 years old, Otis Johnson was sentenced to 44 years in prison for the attempted murder of a police officer. He recently got out, and at age 69, the modern world is pretty baffling to him. Al Jazeera English filmed a spotlight on Johnson's post-prison life, showing him interacting with technology, new foods, and public transportation. It also delves into his personal life, with Johnson discussing his relationship to his family and his attitude towards having been incarcerated.